Palakkad: The Holy Synod of the Syro Malabar Major Archiepiscopal Church, gathered at Mount St. Thomas, Kerala, has canonically elected, having received the Prior Pontifical assent, Fr. Peter Kochupurackal (56) present Judicial Vicar and Chancellor of the Syro Malabar Eparchy of Palghat, to the Office of the Auxiliary Bishop of the Eparchy of Palghat, Kerala. He is being assigned the titular see of Lares.
Fr. Peter Kochupurackal was born on 29 May 1964 at M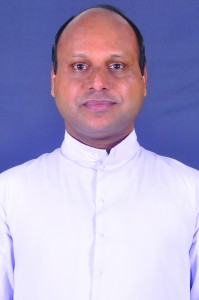 arangoly in the Eparchy of Palai. He joined St. Mary's Minor Seminary, Kallepully, Palghat in 1981. He had his studies of Philosophy and Theology at St. Joseph's Pontifical Seminary, Aluva. He was ordained priest on 19 December 1990. He did his MCL at St. Peter's Pontifical Institute, Bangalore (1993-1995). His Licentiate and Doctoral studies were in Pontifical Oriental Institute, Rome (2000-2007). At present he is the Judicial Vicar of Eparchial Tribunal (01.07.2007), Chancellor, Eparchy of Palghat (01.10.2013-), and from 10.12.2016 onward he is the Syncellus for seminarians and consecrated persons.